We provide innovative and custom

Oracle

 solutions and modernisation of legacy applications services
LongBridge Consulting is a private IT organization, established since 1991, to provide the required value-added, practical and skills-oriented services of the highest quality. We are here to fulfill the needs of our customers that are in search of solutions to overcome the difficulties that are facing the Information and Communications Technology (ICT) industry today.
LongBridge is spearheaded by Bob Gill, a pioneer and veteran of Oracle with 35+ years of software applications design and development experience. Our experienced team brings extensive experience and expertise, and ably lead LongBridge's capabilities and competencies in the area of Oracle & Java technologies.
Our Solutions
Enable your company to increase business value and cost savings through innovative and unique Oracle solutions. Check out our leading enterprise class 'Ezy Imaging Suite' of document capture, imaging and printing solutions here.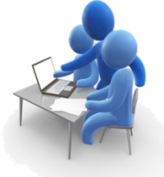 Our Consulting
With extensive expertise in
Oracle Forms, Oracle Reports, SQL, PL/SQL, Java
and
 Oracle Apex,
we will enable your organisation to reach its business goals through our embedded and automated solutions, application development and consulting services.
Why Choose Us?
We have been providing innovative and professional Oracle based solutions to over 50+ customers in 25+ countries in over 10+ industries. We are confident that by working together, we can overcome your IT challenges. Contact us now
here
.